2-burner cookers currently not available!
Due to increased demand and pandemic-related production and logistics bottlenecks, 2-burner gas cartridge cookers are unfortunately not available at the moment.
As an alternative to the 2-burner cooker we can offer the following:
– Delivery of the box with a 1-burner cooker and a price reduction of 25,-€ (incl. VAT).
– Delivery of the box without cooker and a price reduction of 55,-€ (incl. VAT)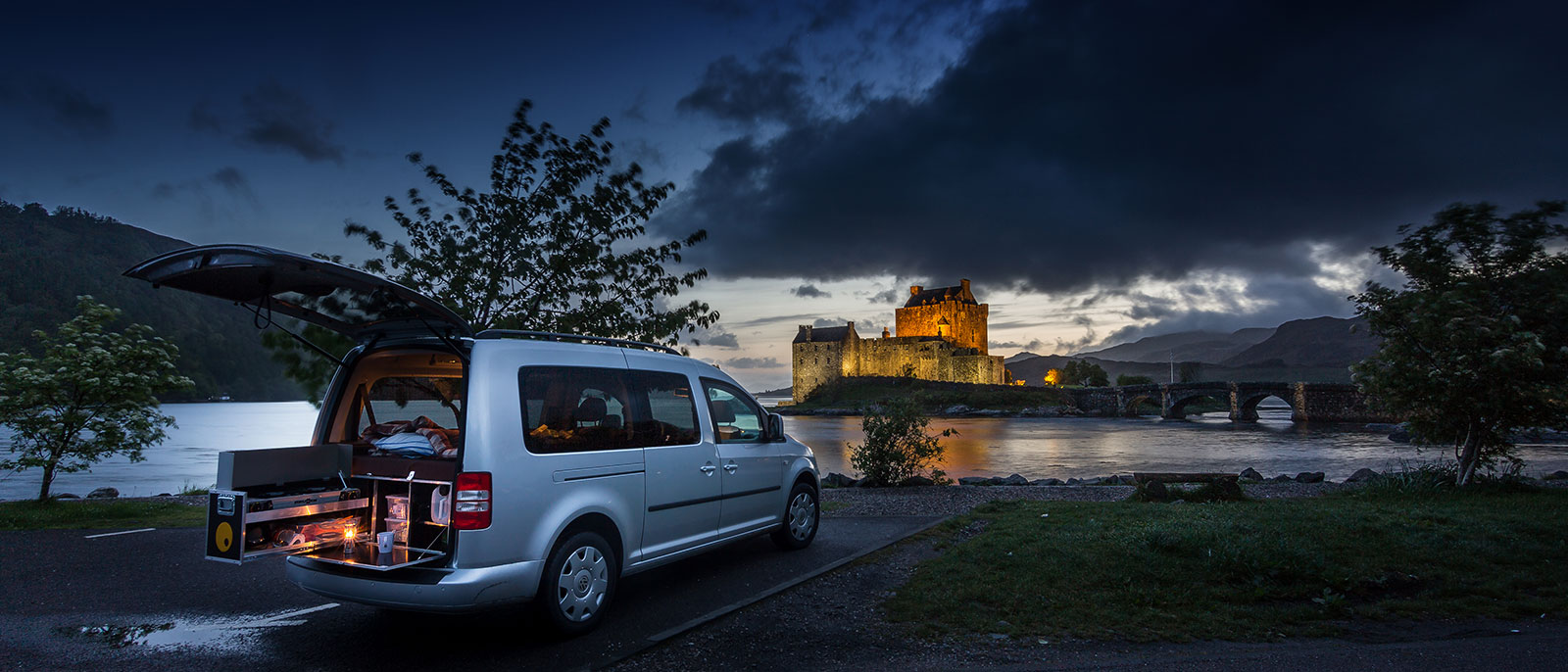 Premiere in England
Since 2011 the QUQUQ campingboxes are produced by hand in Germany and now they are also available in England. Three partners with lots of camping experience advise you extensively and are looking forward to seeing you!
The QUQUQ campingbox has its premiere in England at the Caravan, Camping and Motorhome Show at the NEC, Birmingham 20th-25th February 2018. At this show QUQUQ will be presented by South Coast Camper Conversions on Booth 5462.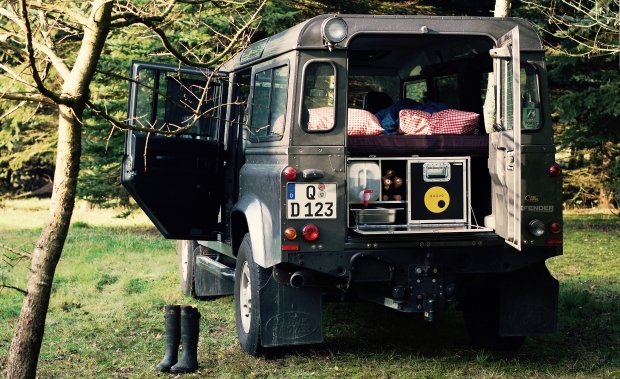 QUQUQ Campingbox for Landrover Defender
QUQUQ has been offering camping boxes for high roofs and vans for several years, and now comes the all-in-one module for the Landrover Defender.
The "D-Box" is a real alternative to the roof tent: you sleep protected from wind and weather in an inconspicuous vehicle and also has a complete kitchen on board. The entire roof area remains free for luggage transport.