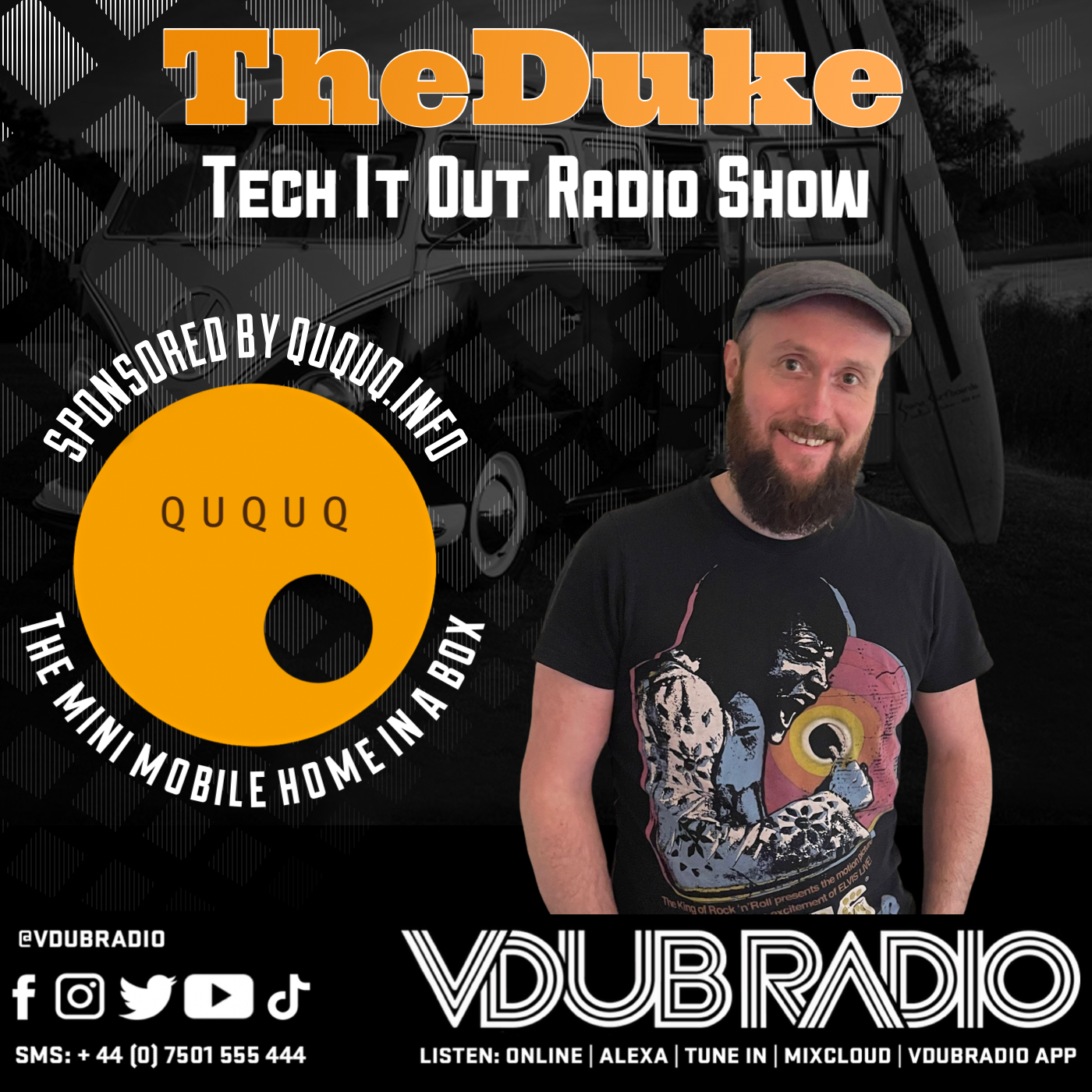 QUQUQ sponsors VDubRadio
08/2023
VDubRadio
is a British online radio station for the Volkswagen camping and vanlife community. Here you can listen 24/7 to music and live broadcasts from events like Bulli meetings and festivals. QUQUQ sponsors the "
Tech It Out Radio Show
" by DJ "
The Duke
", with whom we already partied at the Bus Festival 2023 in Hannover. So listen in, every friday from 10 pm-12 am: Homepage & Life Stream: 
vdubradio.com
·
·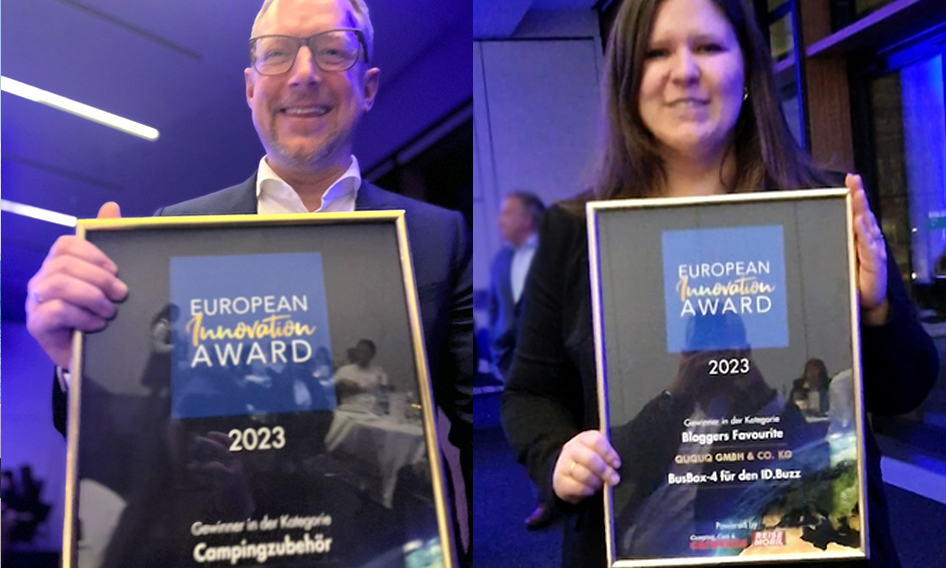 Double victory at the European Innovation Award 2023
01/2023
Twice the QUQUQ BusBox-4 for the VW ID.Buzz wins 1st place at the European Innovation Award in the categories Camping Accessories & Bloggers Favourite. We are very happy about the double award at the international competition of DoldeMedien Verlag.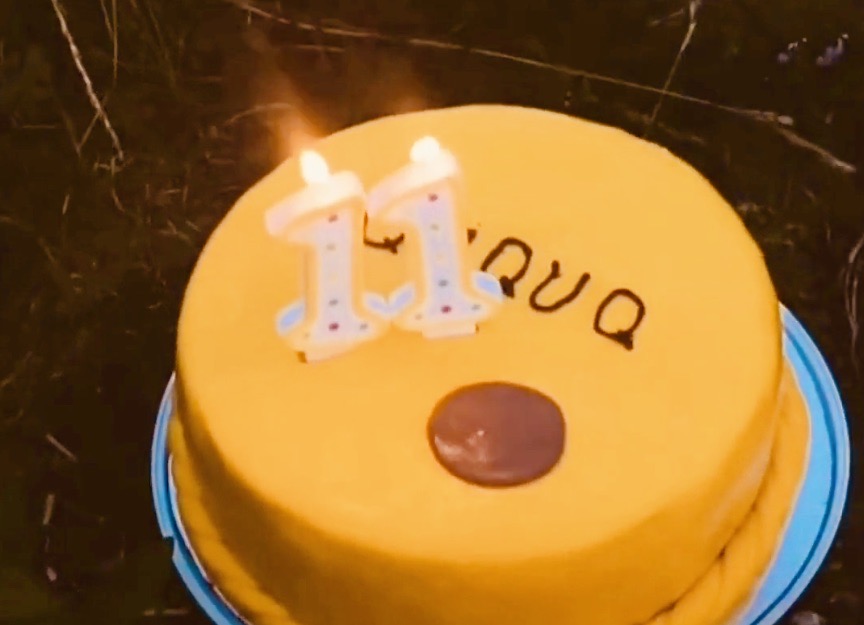 2011-2022: 11 years QUQUQ
09/2022
Since 2011 the original camping box exists – a good reason for an anniversary special: From July to September 2022 there were 11 camping box uniques of the qrazy'11 special edition for crazy 1111€. Thanks to all who participated!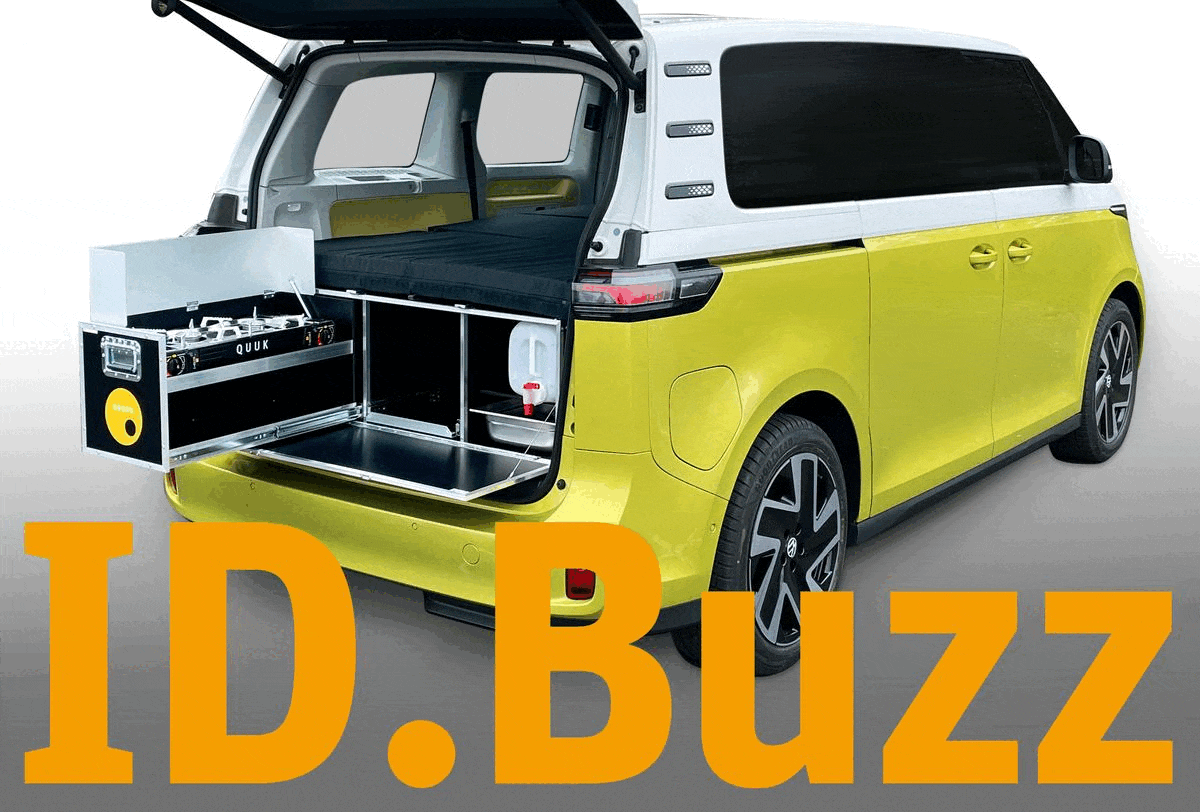 New QUQUQ Boxes for the T7 Multivan & ID.Buzz
10/2022
We have developed two new QUQUQ campingboxes for the VW T7 Multivan and the ID.Buzz. The first series of the BusBox-3 for the T7 Multivan and the BusBox-4 for the ID.Buzz & ID.Buzz Cargo are available since November 2022. We will be happy to send you further information by e-mail.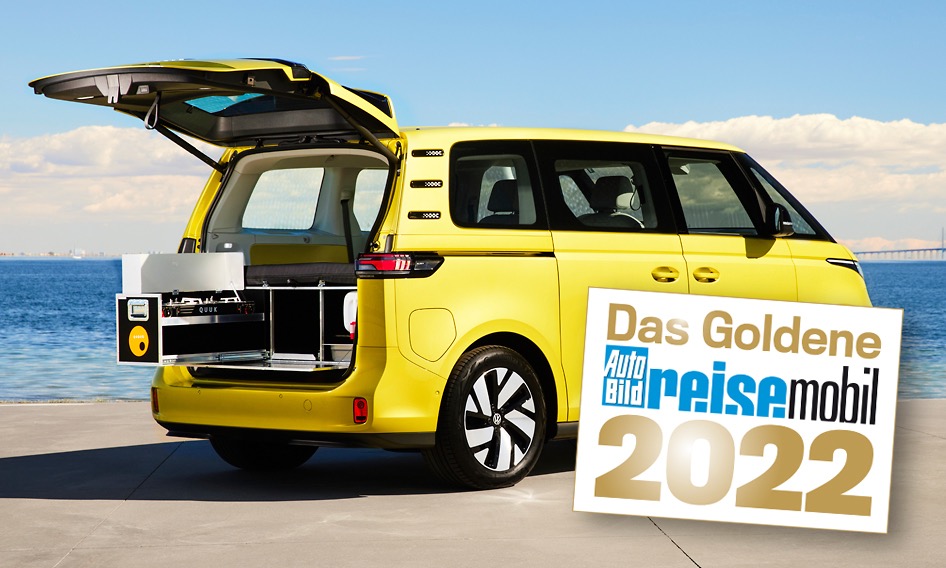 1st place best accessory: The BusBox-4 for the ID.Buzz
09/2022
The BusBox-4 for the VW ID.Buzz wins the 1st place as best accessory 2022 at the competition "Das Goldene Reisemobil". As in 2019 & 2021, we can be pleased about the award in the readers' choice of AutoBild Reisemobil.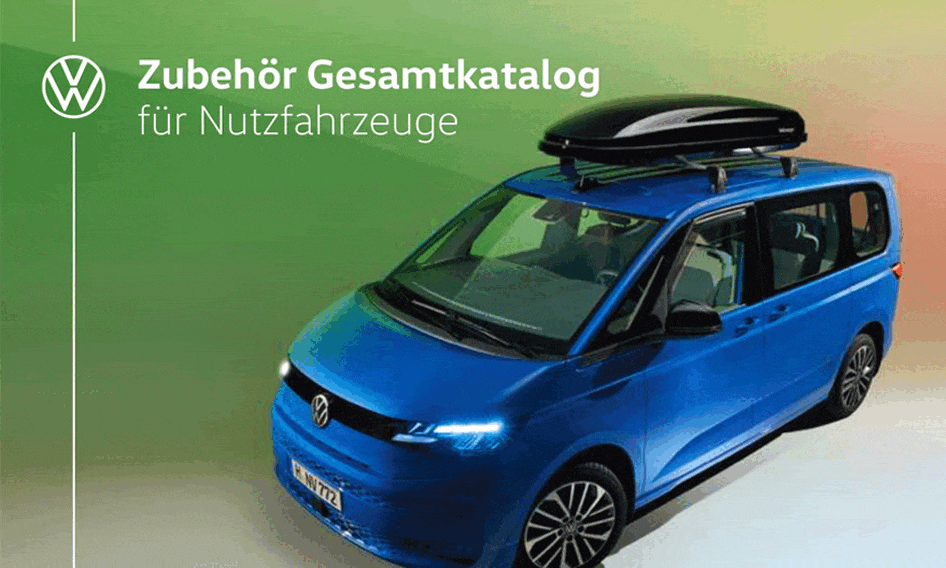 QUQUQ in Volkswagen Accessories
09/2021
After long preparation and extensive testing, QUQUQ boxes are now available in the Volkswagen accessories range. Three models specially modified for VW – for the Caddy 5, T6 Multivan/Beach and T6 Transporter/Kombi – are already available in various countries.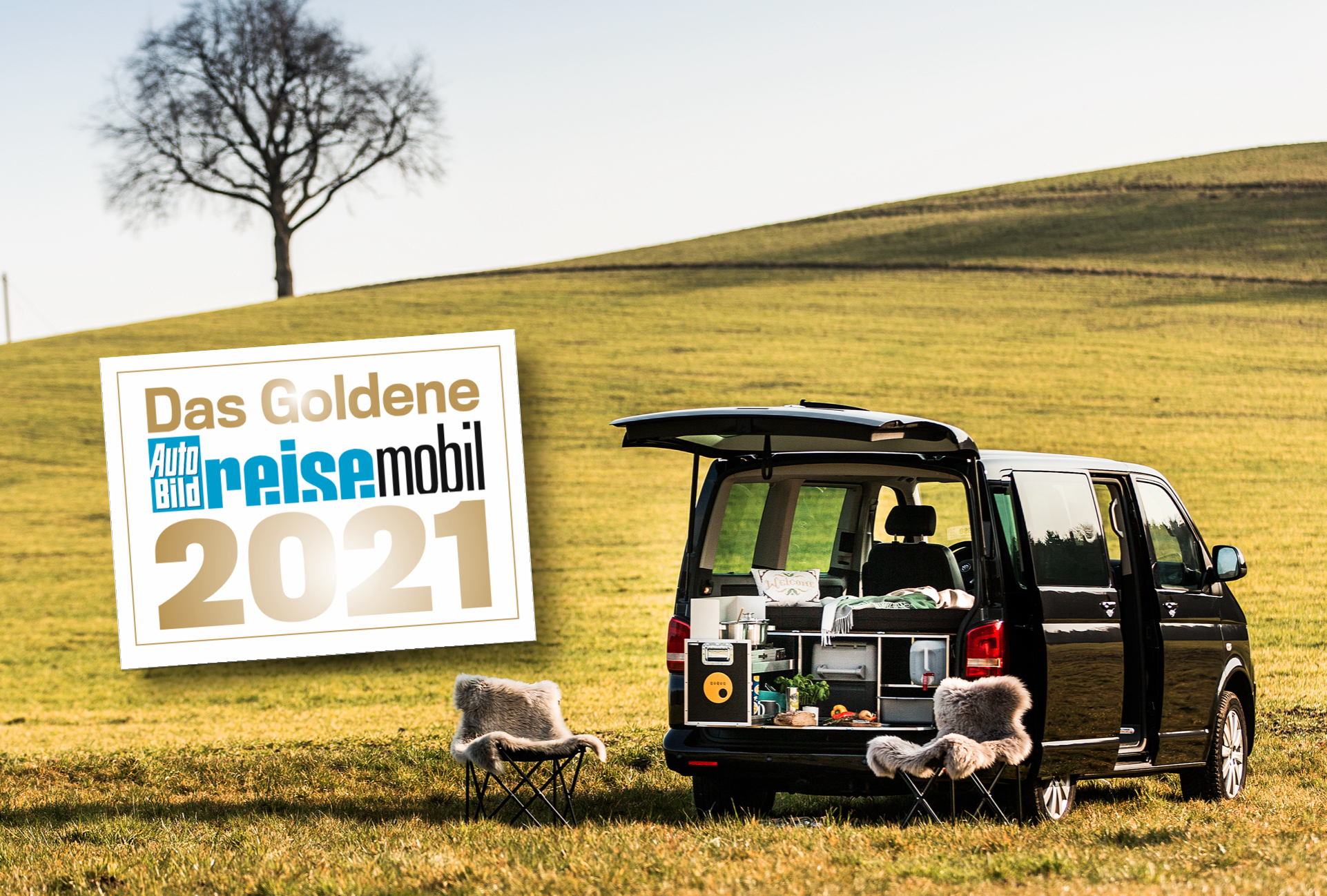 QUQUQ again awarded as best accessory
08/2021
As in the last reader' poll, QUQUQ makes it onto the podium again: After winning in 2019, this time our campingbox takes the honourable third place as the best accessory of 2021. We are delighted about the award for the BusBox in the category "Accessories in general" in the AutoBild Reisemobil readers' poll "The Golden Motorhome 2021".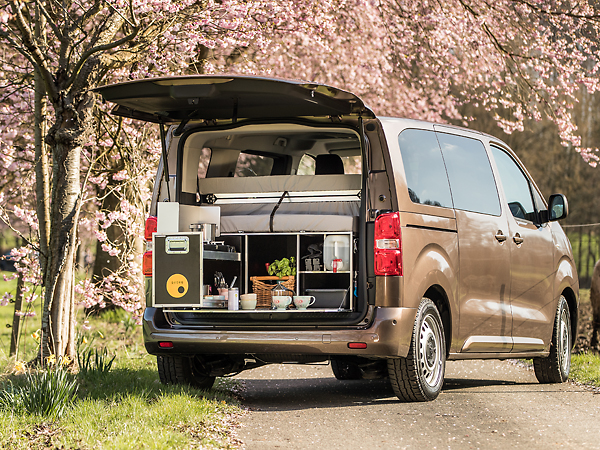 Campingbox for Toyota Proace Verso
01/2018
We are pleased (and also a little proud) that Toyota has included us in their accessories program. For the Proace we have developed a box, which is now available in Germany, Austria and Switzerland through Toyota dealers.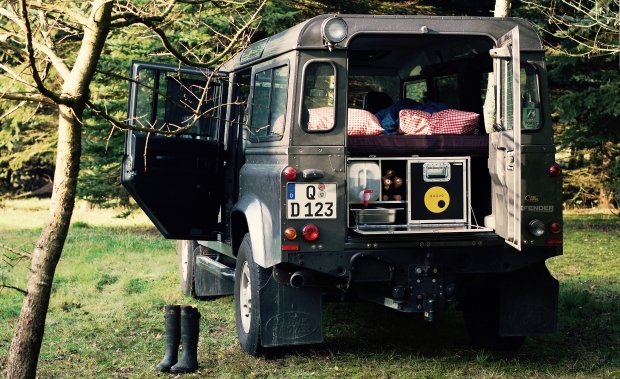 QUQUQ Campingbox for Landrover Defender 110
12/2016
The "D-Box" is a real alternative to the roof tent: you sleep protected from wind and weather in an inconspicuous vehicle and also have a complete kitchen on board. The entire roof area remains free for luggage transport. The boxes are absolutely robust and have proven themselves in off-road use.